Monday, January 31, 2005
Infatuation is instant desire. It is one set of glands calling to another.
Love is a friendship that has caught fire. It takes root and grows, one day at a time.
Infatuation is marked by a feeling of insecurity. You are excited and eager, but not genuinely happy. There are nagging doubts, unanswered questions, little bits and pieces about your beloved that you would just as soon not examine too closely. It might spoil the dream.
Love is quiet understanding and the mature acceptance of imperfection. It is real. It gives you strength and grows beyond you to bolster your beloved. You are warmed by his/her presence even when he/she is away. Miles do not separate you. You want him/her nearer, but near or far, you know he/she is yours and you can wait.
Infatuation says, "We must get married right away! I can't risk losing you!"
Love says, "Be patient. Do not panic. Plan your future with confidence."
Infatuation has an element of sexual excitement. If you are honest, you can admit it is difficult to be in one another's company unless you are sure it will end - in intimacy.
Love is the maturation of friendship. You must be friends before you can be lovers.
Infatuation lacks confidence. When he/she is away you wonder if he/she is cheating. Sometimes you check.
Love means trust. You are calm, secure and unthreatened. Your beloved feels that also and that makes them even more trustworthy.
Infatuation might lead you to do things you will regret later, but love never will.
Love is an upper. It makes you look up. It makes you think up. It makes you a better person.
came across this from a webbie given to me from a friend.. deep meanings.. i haven been going out coz hav been dua by different ppl on fri, sat and sunday!!! who is more suay den me? btw, me n ed hav officially broken up.. i cant bear to but wad choice do i hav? for those who noe the prob and noe me, u will noe that i really love him and he is my true love.. i really dunno how to feel now..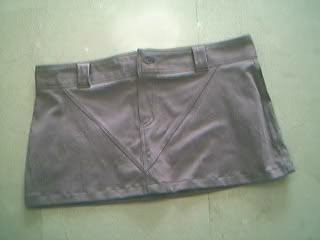 bought this skirt from one of the shops at far east while shopping alone.. it was love at first sight but they dun hav M so i took L.. end up its damn loose so i need to get a belt or anything to hold it in place.. but its damn damn short.. lolx..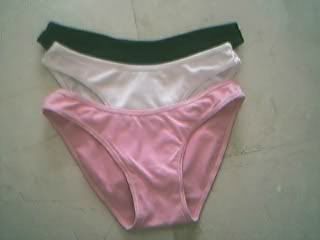 bought these too.. i love the pink colour one thats y i placed it in front..
Posted by jess at 1:04:00 PM
Wednesday, January 26, 2005
i am really so touched by everyone's care n concern.. thanx.. i hav been rushing to and fro work and hospital leaving no time for projects.. my grandpa's cancer cells hav spread to his whole body and his days left are limited.. =(
nway, here are some pics taken over the past few weeks.. i tink pics speak more den words rite?
went wif ed on his bday to eat marche and these are wad we ate...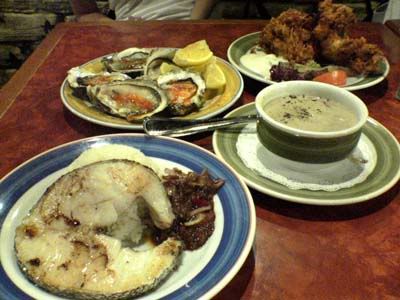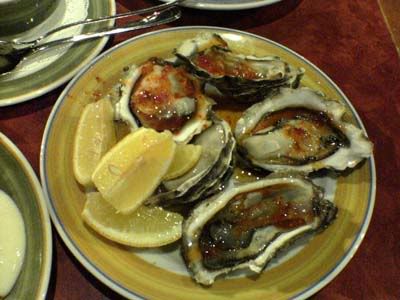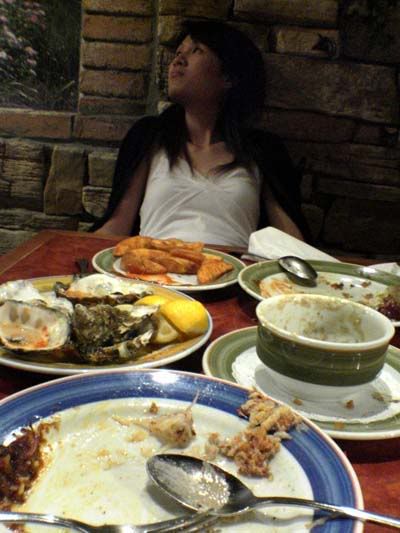 this last pic ed took to prove i am da pig!! look at my face.. >.<
after work last sat, went ktv wif ron, ed, shirley (ron's wife) followed by bak kut teh supper at balestier..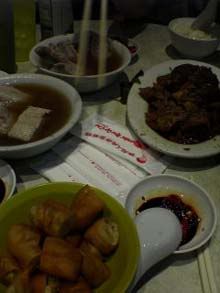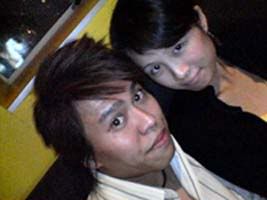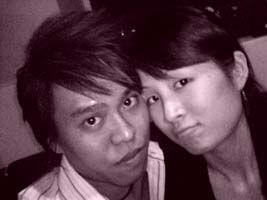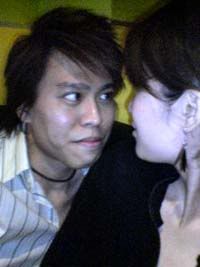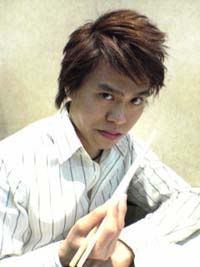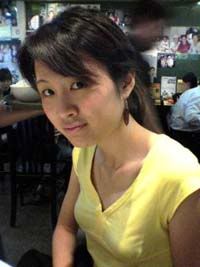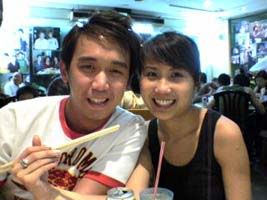 this is the bag which i bought from xcessories.. i love it..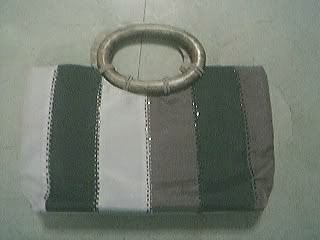 Posted by jess at 11:57:00 PM
Sunday, January 23, 2005
i hav so much things and pics to update but somehow i haven got the mood to do so.. alot of things happened to me recently, really alot.. suddenly everything comes pouring to me.. huge r/s problems, my grandpa is admitted to hospital and i tink he's incurable.. he has got 2 huge tumors on his lung and liver and both cannot be operated coz too dangerous le.. when i vistied him at the hospital, he is so much in pain but he juz kept quiet and dunwan us to worry.. y i will feel so sad is cause i am very close to my grandpa.. he taught me how to view life, help my mum out when we hav difficulties.. he is the greatest grandpa i can find.. seeing all the needles poking into him make me feel like all the needles are poking into my heart or mayb more.. all the projects are bundling up and work is stacking up but i hav totally no mood to do it.. i badly wan to do those but whenever i stop, i wil tink of them.. and tears wil roll down my face..
the worse thing is when i go work, i hav to put a smile across my face and act like nth has happen.. my heart always got that tight feeling and i tink no one can ever understand that.. i juz hope someone wil be thr for me to tide me over this, to pull me thru.. i dunwan to be strong anymore.. can i juz collapse? =(
Posted by jess at 11:53:00 AM
Monday, January 17, 2005
omg!! i juz chatted wif my poly friend shirley and she intro me to a brand "Abercrombie & Fitch.. it not only sell women but men clothings as well.. i love the jackets and minis that they carry damn chio!!! if she intends to buy, tink i wil buy a jacket as well!! here are some pics..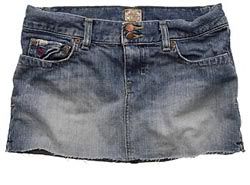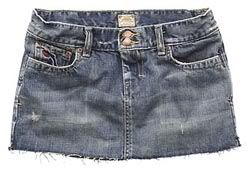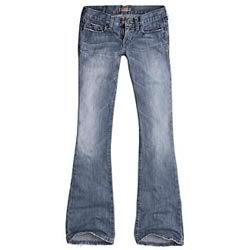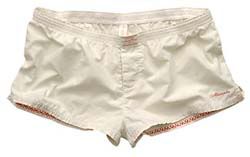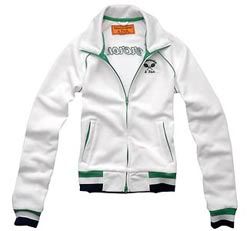 this maroon the jacket is the one i love.. am considering this.. sob sob.. i like the big logo at the back of the jacket!!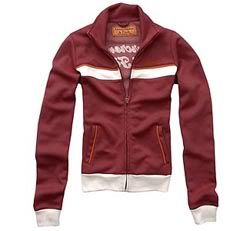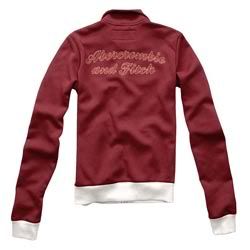 Posted by jess at 10:54:00 PM
Sunday, January 16, 2005
hee.. finally i update coz lazy to upload pics and that edwin stil hav not send me the pics.. but nvm, i shall update wad i can..
on thur, i went ktv wif my colleagues.. i got bring cam but forgot to take.. zzz.. went wif ard 7 of them.. becoz i end at 4, so me n yoon hock played pool at cine while waiting for the rest to finish work.. omg, they are one bunch of crazy ppl.. damn fun to be wif them but of coz muz differentiate work from play ma..had our dinner at chinatown area and i bought a sun yanzi's CD.. after that proceed to k-ster for ktv session!! thr is a guy we call chua.. he can sing very well eh and another call hwee.. he sounds like jay sia.. and wif 7 ppl, we ordered 5jugs of beer.. luckily didn got drunk.. ard 1am, we all took cab home and the next day all of us happen to work morning shift.. all jitao same face on the morning.. hahaz..
on sat, meet ed after my work for dinner but he gian ktv so we went again!! imagine i went trice this week.. mon, thur, sat!! oh well.. here are some pics taken while ktv-ing.. pictures speaks better rite?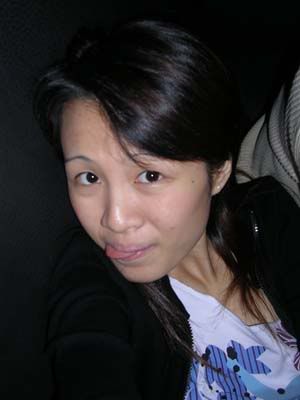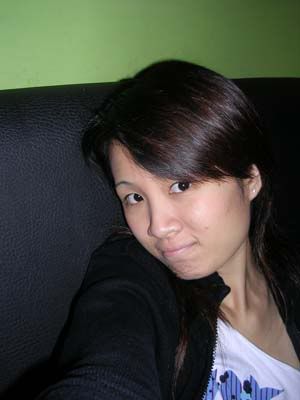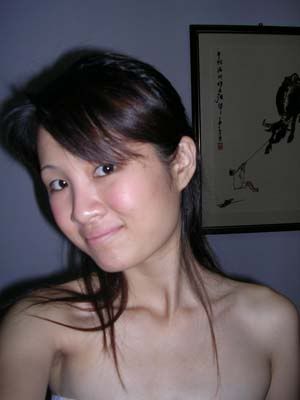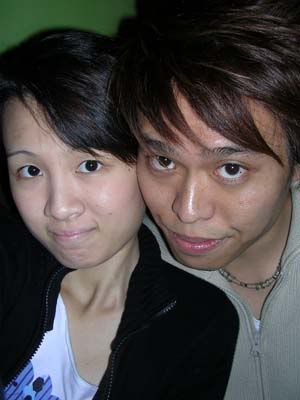 i feel so disgusting coz i took too many pics.. opps.. hope u guys wun puke ar.. thr is a pic of me in tube, that was taken dunno when so i juz anyhow paste.. =p
today went to my grandpa house.. i am so so sadden by wad i saw.. recently my grandpa'a health is going downhill.. he is now less den half his size and his arms are juz as small as mine.. he juz sat on an armchair unable to even get up and pour himself a drink. last time he was very active de.. he would travel ard s'pore to pass time and find lotsa good food to eat and even fetch my 2 cousins from their child care.. now he cant do any of those.. when he told my uncle to write down his last wishes and how he wans his funeral to be, tears were in my eyes but i had to be strong.. before i left, i held on to his hands and they were so cold.. he told me to persue wadever i wan while i stil can do so and nvr to let anyone hurt or bully u.. how can one not cry hearing all these? i can see the pain and worries in his eyes.. meet up wif ed at woodlands for dinner den home i went..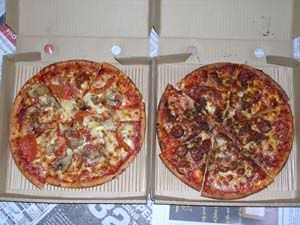 tink these 2 pizzas was eaten last wk.. from canadian pizza.. the right one is damn nice, "meat lovers"..
Posted by jess at 10:57:00 PM
Tuesday, January 11, 2005
today is edwin's bday.. u guys muz be wondering y i am home rite? i took MC today not coz i am sick but coz i hav been suffering from fainting spells and my health aint that good.. i planned a huge surprise for edwin but all my efforts has gone down the drain coz he aint celebrating it wif me..
juz when i tot everything is gonna be so sweet and nice, the totally opposite turns out for me.. it was the first time i am doing all this for a guy i love.. well, aint going to tell u peeps wad i did.. if u wan, prob can ask me lo.. but i wanna be alone this few days.. when he gave me a surprise by turning up outside fullerton at 11pm on fri, i tot wad a lucky girl i was.. but smth bad has to happen..
nway, here is wad i hav got for him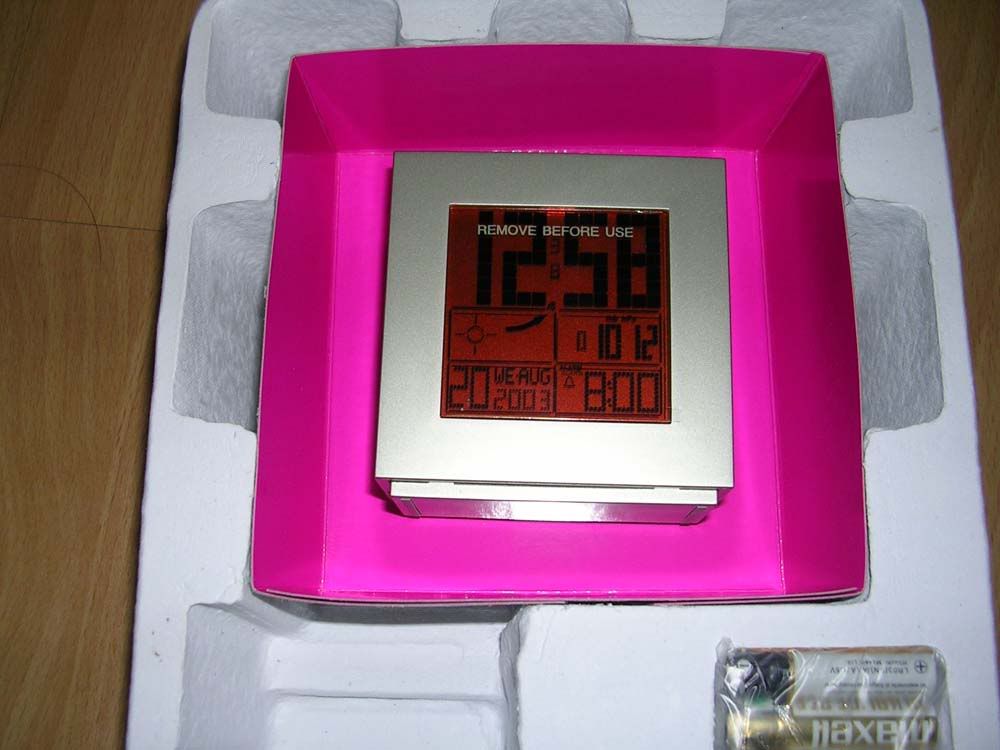 the pics taken at marche wil be shown later.. or rather, if worse come, i might delete this blog..
Posted by jess at 3:15:00 PM
Friday, January 07, 2005
i wanna kill alicia and rong!! becoz of both of them, i hav gone poorer by S$50.. they both tempt me into buying so many victoria secret stuff but since s'pore does not sell them and i am a weakling when it comes to these so i am tempted into buying.. but all their items are really so nice.. if only s'pore has VS.. nway, here is wad i bought..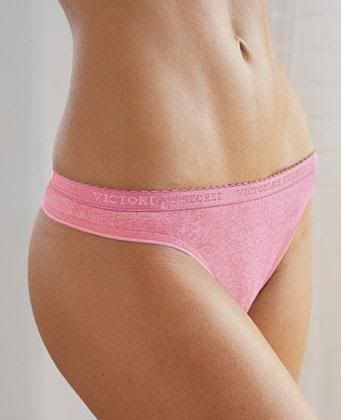 but dun hav this colour so i bought one blue stripe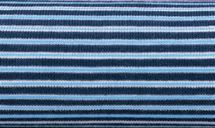 and one rose pink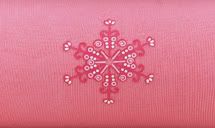 ..
i was deciding between these bottom 2 boxers and hav discussed wif viv.. in the end i chose the strips one.. *opps*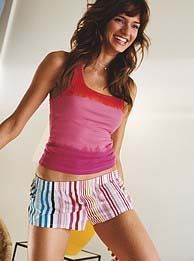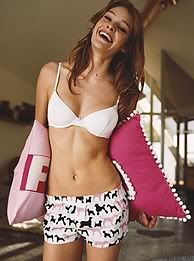 tue went shopping wif iris before meeting up wif rong, shirley and 2 other guys.. actually me n iris wanted to get a brown shawl but in the end left wif 1 last brown.. and i gave it to iris.. so i got myself a black shawl.. so nice of me rite? =p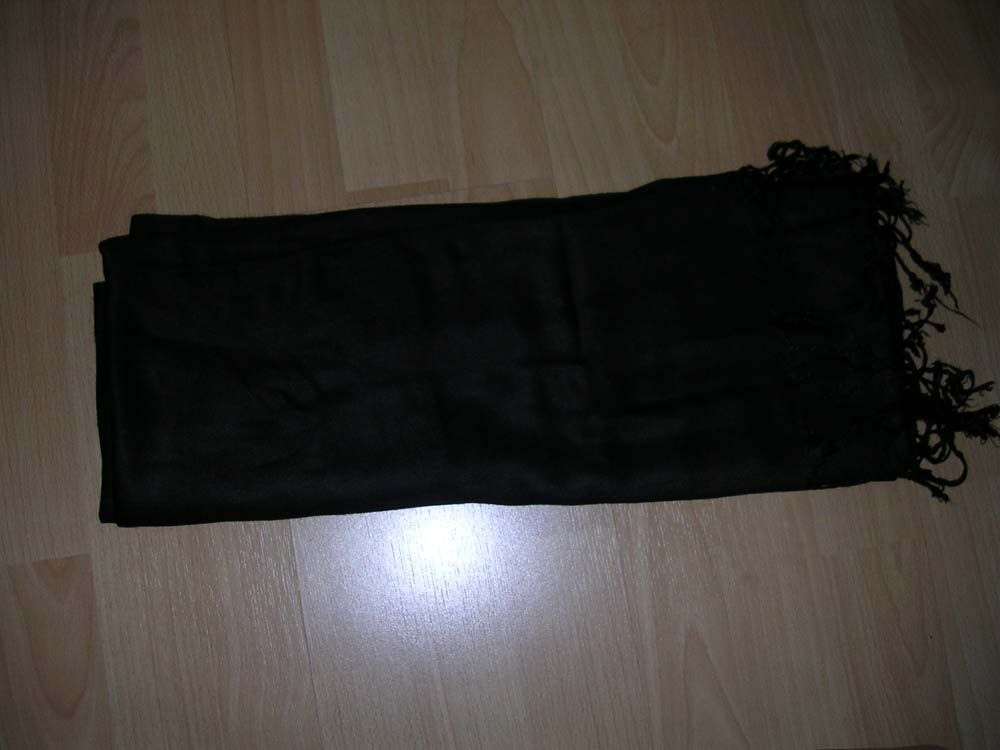 i bought this pair of earrings and necklance at my school bazzar..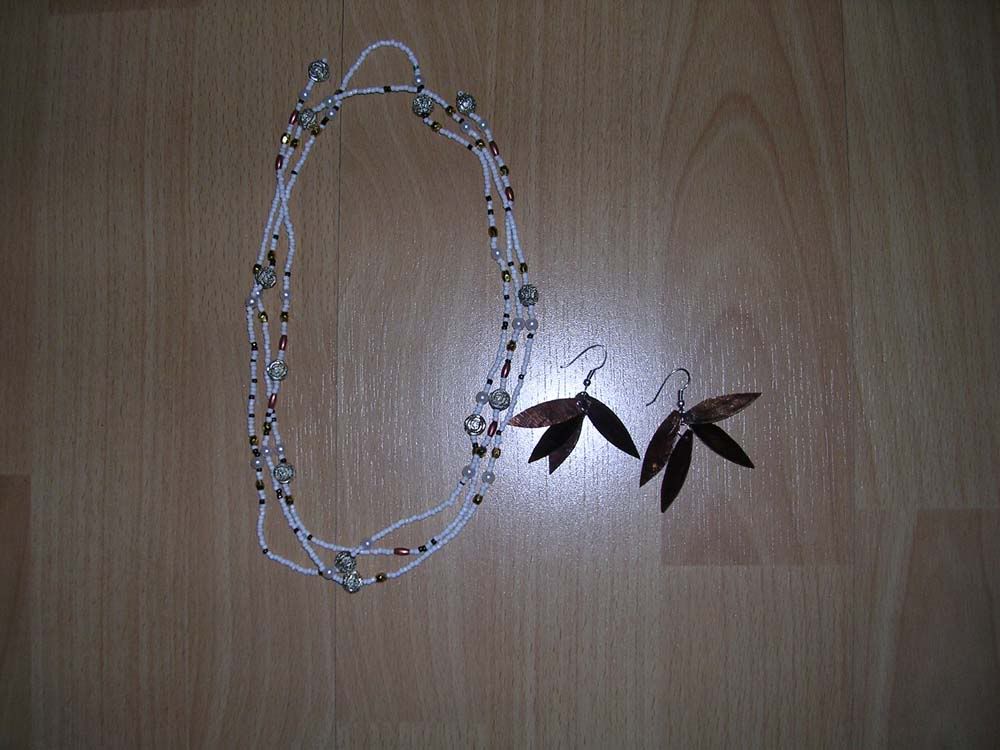 p.s. i oso bought my dear pressie but i wun post it now in case he read it.. lolx.. gonna get rdy for work le.. tata!!!
Posted by jess at 1:36:00 PM
Saturday, January 01, 2005
i find that i hav such a habit nowadays.. that is updating my blog once a week.. lolx.. well, coz my weekdays's life is so dull.. well, except tue when i can go shopping after sch lor.. i forgot when i went shopping wif iris and bought this top.. tot wanna wear to clubbing on new yr eve de but in the end i didn..
had a fun time squeezing ard phuture on new yr eve wif rong, jinting, iris, dear and me.. hahaz.. and i basically lost my tag.. u noe tags given to u when u deposit ur bags.. got a stupid guy whom i dunno hold onto my arm and pull me and my tag drop at that point of time.. me n dear use our hp light and squat down to find but to no avail.. den 2 securities oso help us find using torchlight but no use.. ended up i went baggage counter and report lost.. bloody hell stil gotta pay $10..
here goes, meet up wif rong and iris ard 915.. they were queueing first.. cannot blame me, i already took cab and rush down le..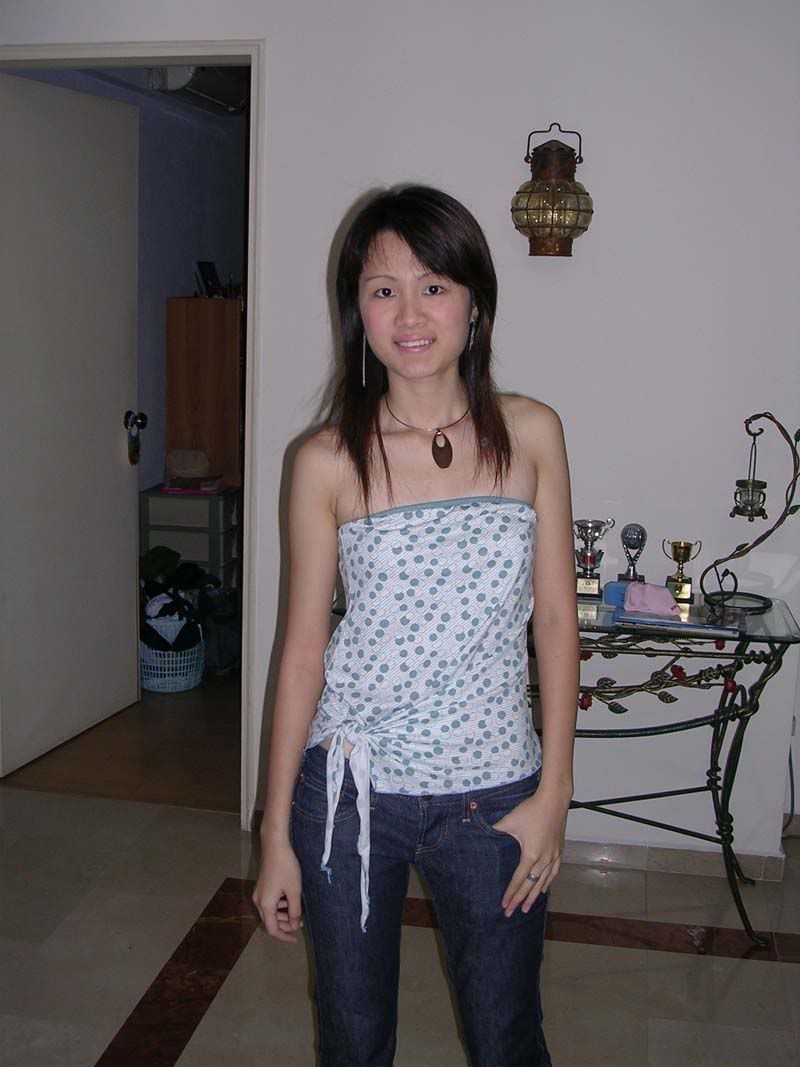 before clubbing..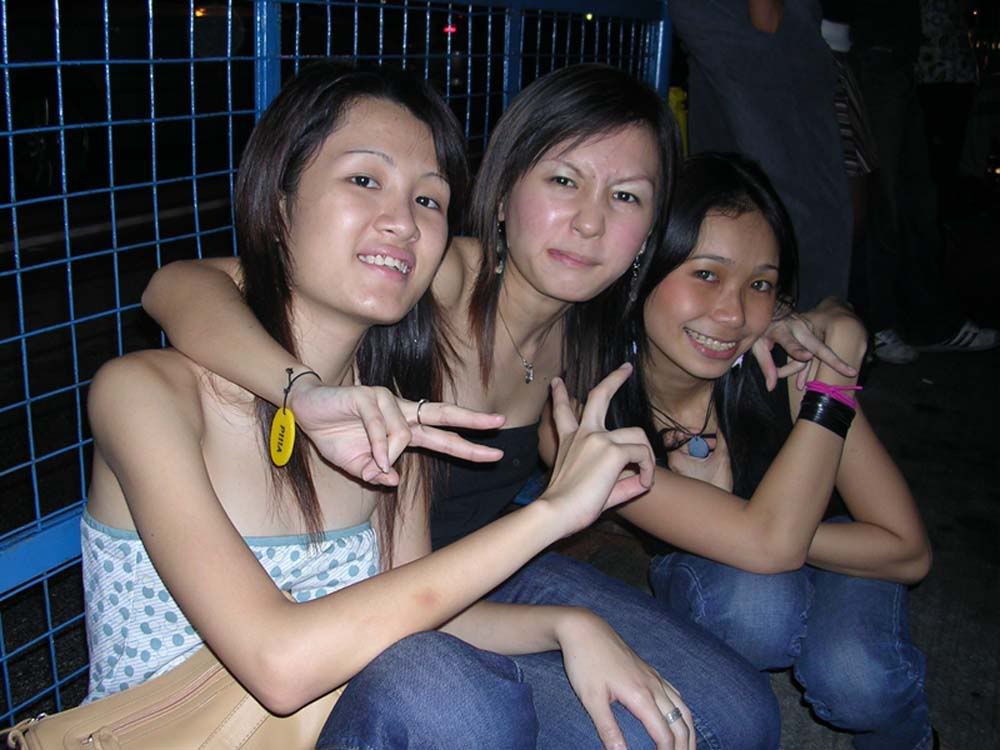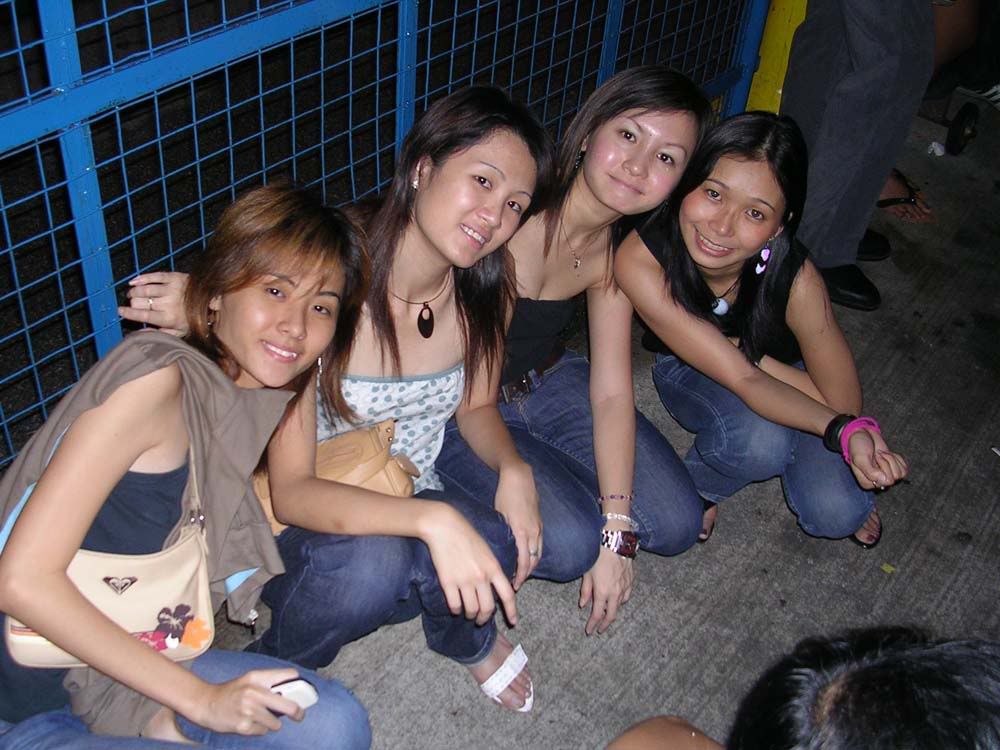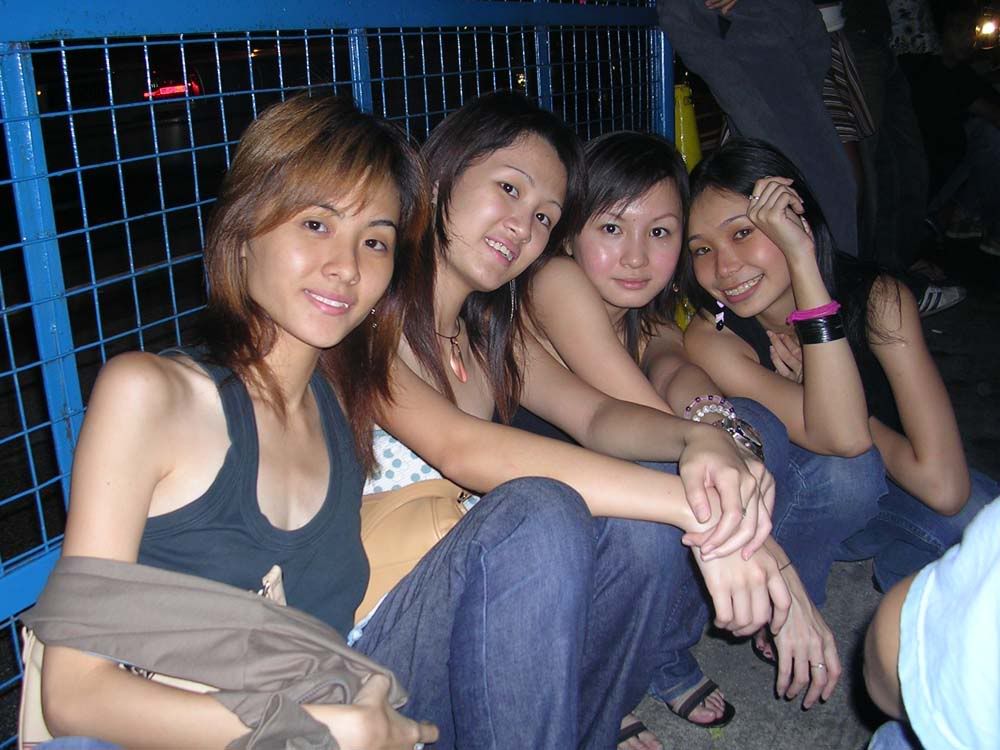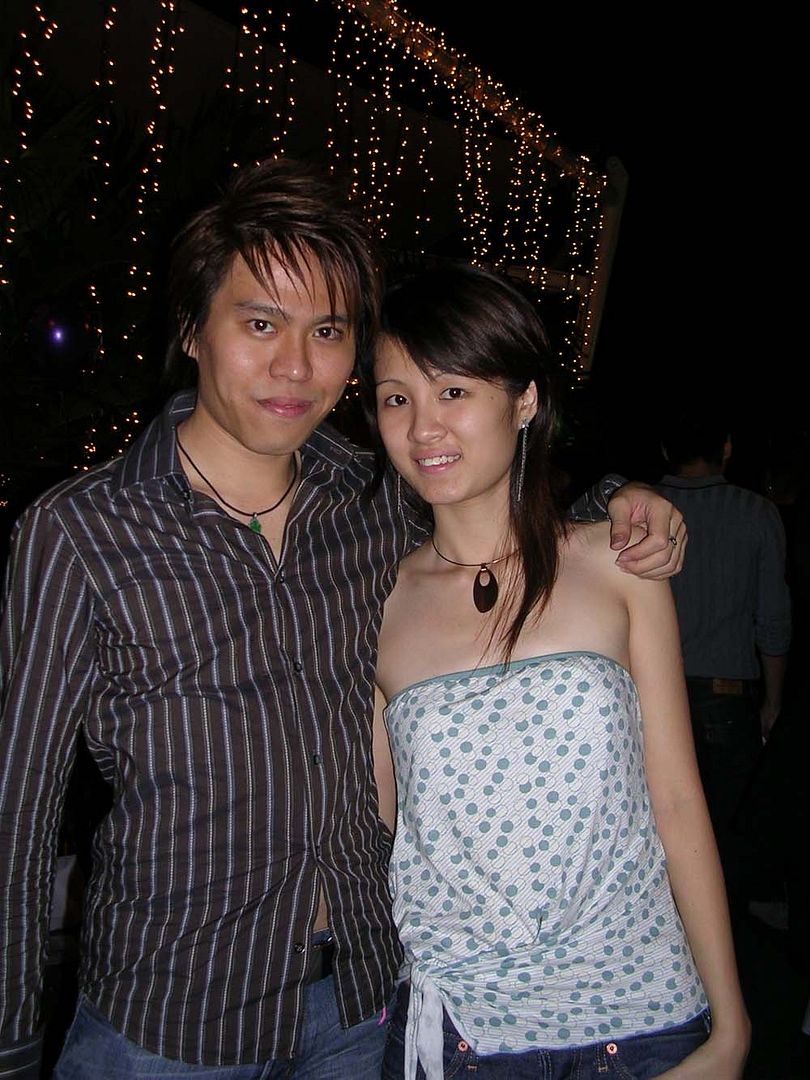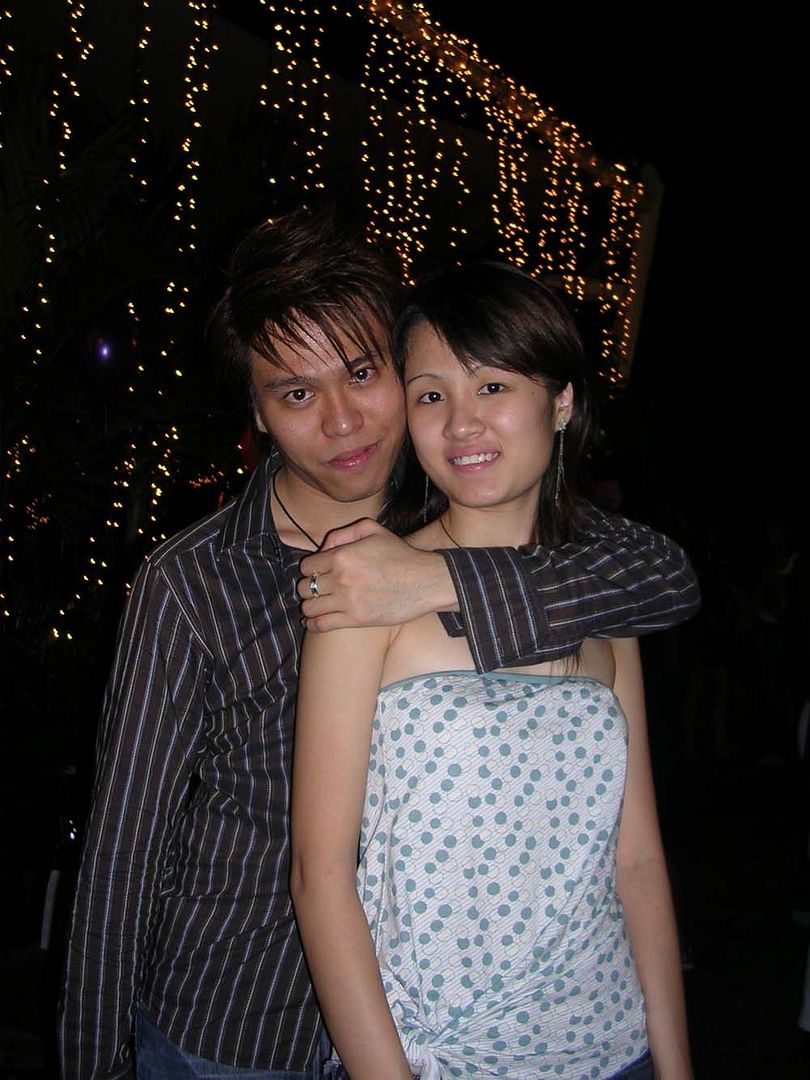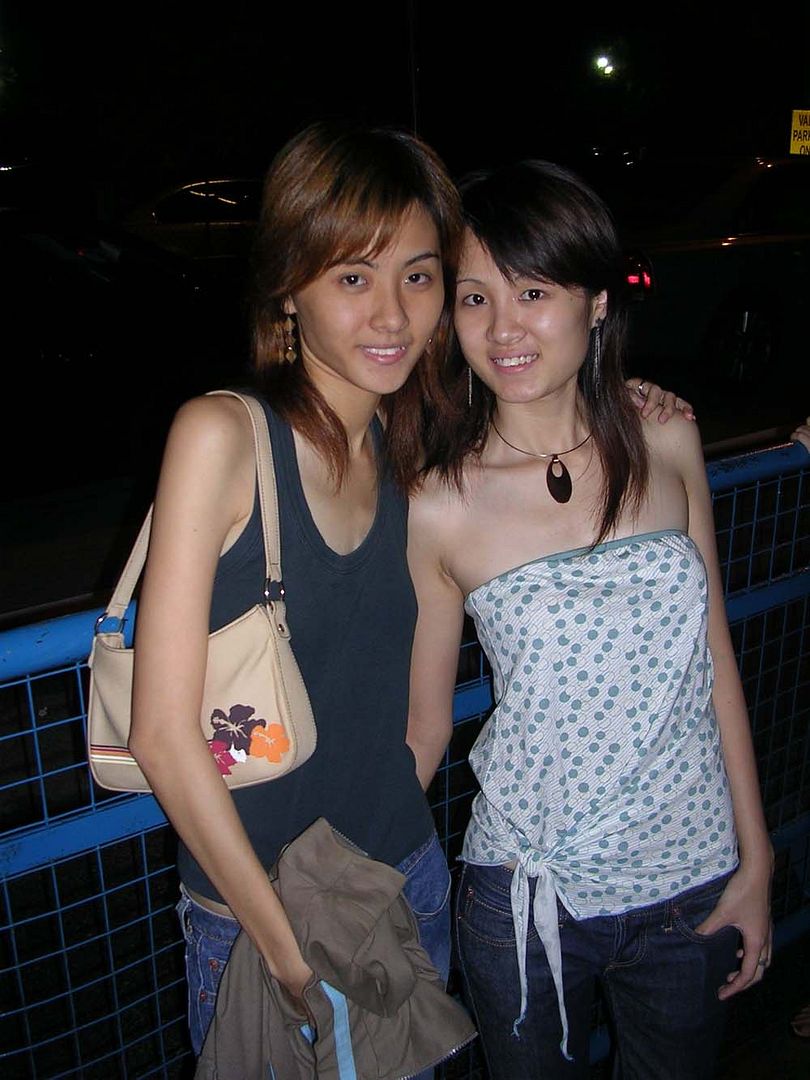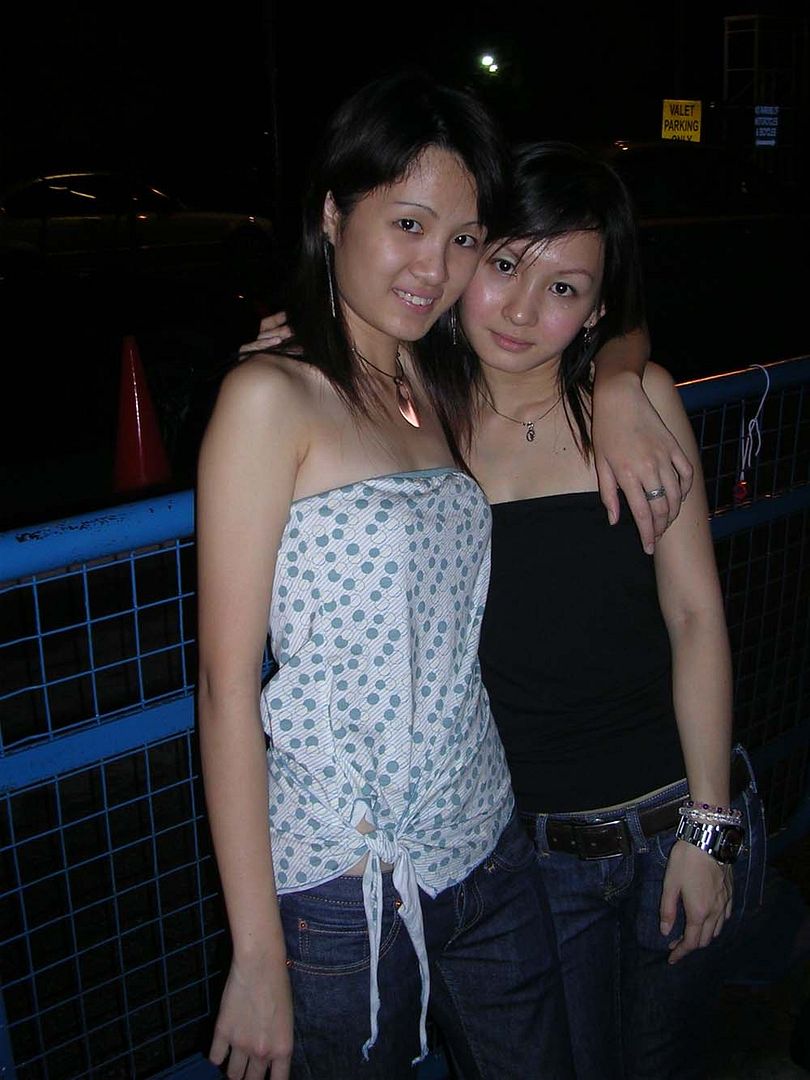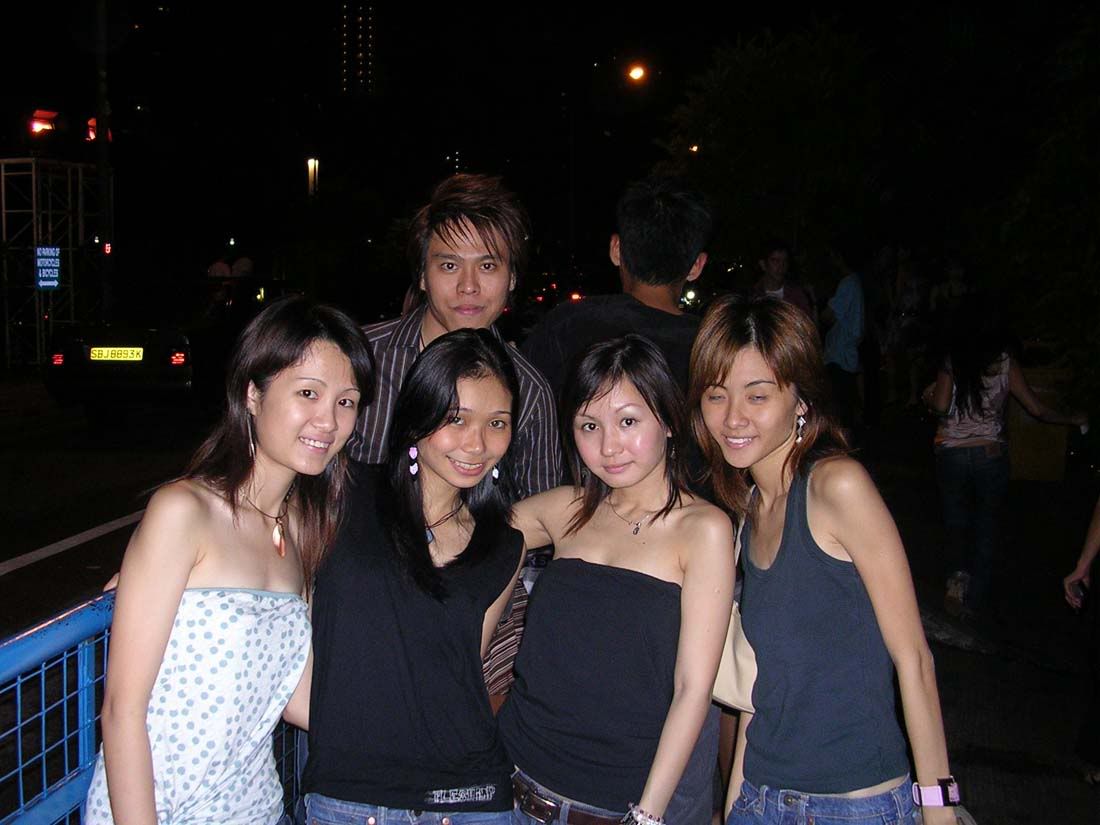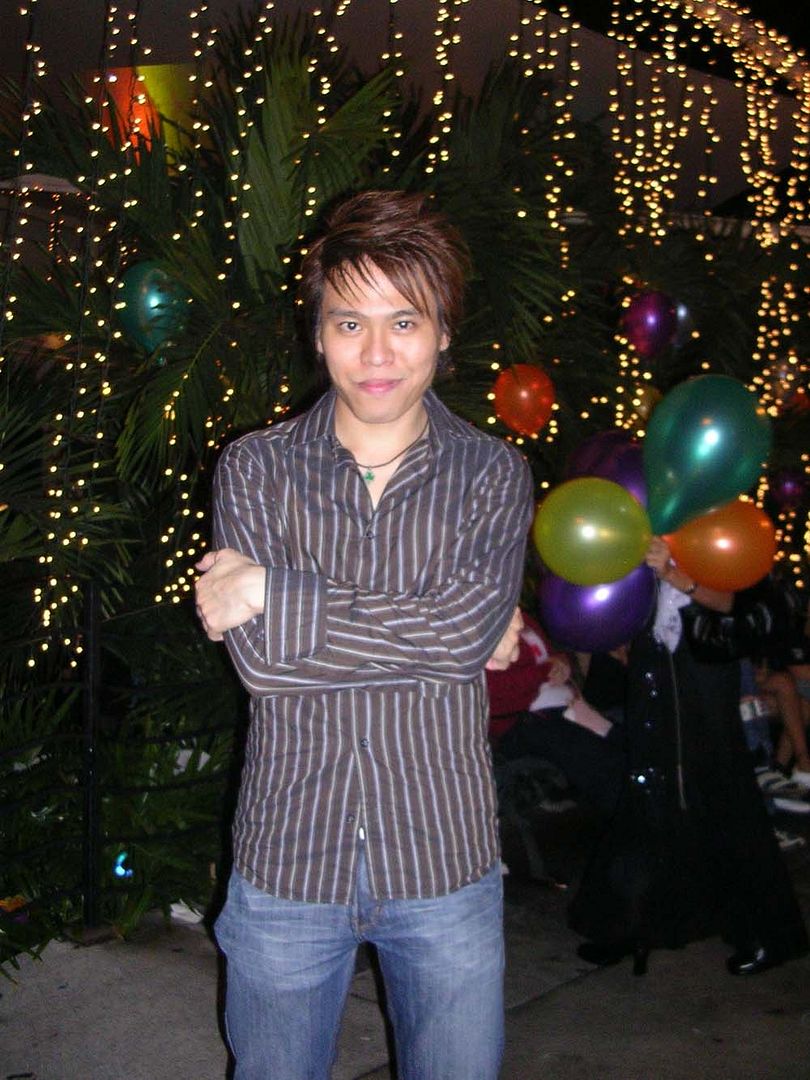 today was woken up to go my uncle's house.. had buffet and majong session thr.. my cousin stephen is so so so cute!! and he is so sticky to me today.. bahahahaha.. the rest of today am stuck home..
tmr am going out wif my fullerton colleague.. shall take afew pics and update again.. ciaoz!
i wish everyone wil hav a happy begining for year 2005.. fullerton has a fund raising prgram for the tsunami disaster.. at first we wil be selling cookies but now the demand is too high so we arent able to do it.. whoever interested in donating cash or canned food can pass to me wif ur IC numbers, name and contact.. thr are fullerton vouchers to be won!!
Posted by jess at 9:00:00 PM