Wednesday, September 29, 2004
wah seh.. this few days busy til can die.. tues and wed both days hav presentations.. always lacked of sleep and my brain cells is negative le.. all thanx to a bloody idiot in my grp.. well, my TAM ppt today or rather ytd was ok not too bad.. tmr is GBE, now preparing the info.. i damn suay eh.. today dunno wad happen.. ard 7plus, when me n iris leaving, my stomach suddenly very pain.. sat in the toilet for so long den when i stand up, i nearly fainted.. immediately sms dear to tell him den i took cab to orchard find him.. i love my darling iris.. lolx.. she was so sweet to sms dear call him to look after me.. *muackz*
though today only see dear while but oso happy le.. hee.. gonna rush proj le.. ciaoz..
Posted by jess at 1:36:00 AM
Sunday, September 26, 2004
hmm, gonna be a long post w/o pics coz all my pics taken wif my web cam are so blur and my friend haven send me the pics we took so bear wif it k? =)
mayb i am juz gonna do a brief update.
thrus: after sch, meet jinting at suntec to buy jean's present but since she stil doing proj, i met up wif dear awhile.. accompany dear eat dinner lo.. den proceed to bugis wif jinting and bought jean an "elle" jacket she wanted.. i am so broke.. spent $50 on both friends' pressie.. went to a cafe or isit restaurant to eat western food.. 6 ppl eat $112.. the portion very big depending on wad u order la.. following, meet dear at suntec ard 9.30 to acc him take bus home.. poor dear dear always gotta work til so late de..
fri: rush my TAM proj till 3.30am den woke up at 7am to prepare and go sch edit and print out our proj.. ling as usual so pig de, she cant wake up.. >.< and that stupid weeshing as usual says he got stomach ache.. finally handed up 1 proj at 11am.. feel so happy and contended to see the outcome of it.. sch dismiss at 5pm and me, iris n sha proceed to orchard area so took train together.. meet dear ard 6.30 liddat.. i shop til i forgot the time.. haha.. bought a formal shirt at G2000 for $59.. i love it so much.. (i noe iris they all are gotta scold me coz its a stripped shirt again) *opps* den dear suddenly ask me if i mind going to "lau pa sat" for a dinner wif 2 of his collegues.. being such an understanding and friendly girl, i dun mind la.. buahahha.. ate satay, kang kong, sting ray, sambal sotong, fried doughstick wif mayo.. *pig* thr's this 55 years old Australian woman, she has diebetics and is quite old le.. but am impressed by her high level of energy and jovial-ness, plus she speak good cantonese.. i almost died laughing thr.. after dinner, took cab to orchard and walk walk.. dunno y but me and dear are always thirsty de so we went swensens for a "topless 5" ice-cream.. *yummy*
sat: meet dear at bukit panjang den went bbdc to register for him, went down to far east and he had chicken rice.. proceed to taka, walk walk.. dear is so jialat.. he haven got his pay but aim so many things le.. buahaha.. as for me, ate the new burger at Mac.. its nice and i finished the whole burger.. at first, i was so angry becoz today was suppose to go xiao gui ling wif iris n bf, elaine, fei, me n ed.. but due to alot of change, we didn go.. it has been so long since i played pool. i sux at it when playing wif dear n dave at bukit timah.. reached home at 1.30.. while they continue to newton to eat supper.. i cant go.. argh!!!
Posted by jess at 11:19:00 AM
Wednesday, September 22, 2004
this is a pic taken quite afew weeks ago when i watched "13 going 30" at sembawang's Mos Burger.. lolx.. so long le i noe.. but this is wad happen when i dun hav camera phone ma.. =p
my friend say i dun look myself here.. got a guai look.. guai ma? hahaz...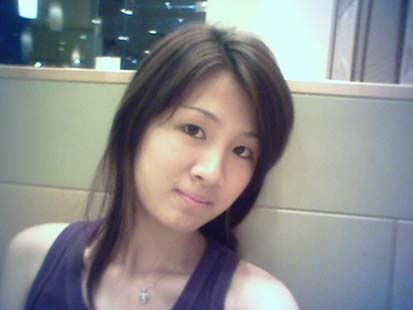 these few days hav been very busy doing proj.. haix.. rushing like mad.. but rather efficient coz i did alot le.. now me n iris are in charge of doing the TAM powerpoint.. i hate wee shing!! he is the guy in my grp who only comes for less den 10% of our meeting and does 20% of wad we each do.. arghh!! so angry!! he's gonna get it when we hav peer evaluation..
hav not seen dear for so many days le.. ever since last fri.. =(
wonder wad is he doing now, he is so busy.. really miss him badly..
ytd my com tio some stupid virus/bug or wad hav u.. fixed it til ard 2am den went slp.. this morning had to drag myself go 9am lesson coz attendance damn bad le.. den skipped 1-3 lesson wif iris to do our proj.. well, gonna start doing le.. if not, die!!
Posted by jess at 8:50:00 PM
Sunday, September 19, 2004
hmmm, ytd met fei 6.30 at lido to watch "the terminal" coz i got 2 free tix from dear's friend.. too bad dear gotta help out at the shop coz his sis getting married today and all his family members are busy preparing.. well, the show was quite long but its highly recommended coz its damn funny.. actually meeting ling de but due to some reasons didn la.. went to eat chong pang's nasi lemak.. some mis-understanding occurs between me n dear ytd. all singtel and starhub's fault.. last nite talk to dear til 7am and got it all cleared up le.. poor dear gotta wake up 7 plus today.. tink now he is at the groom's place le.. at nite den go for dinner.. well, his ex is gonna be thr and of coz naturally i wil feel uneasy and jealous de.. but of coz i trust him.. >.<
today am gonna slack at home whole day and be a good gurl and try to save some money.. i hav 2 sec sch pals bday.. nid to reserve ard $50.. sob sob..
Posted by jess at 1:46:00 PM
Friday, September 17, 2004
i am at dear's company now.. so late le stil waiting for him to knock-off.. poor thing hor? somemore is friday eh.. after school, went orchard wif iris, elaine to buy mooncakes.. den went "big O" cafe to hav coffee and our usual calamaris.. awhile later, viv came to look for us.. aiyo, she paid for eveything.. feel so bad, returned her the money but she say dunnid la.. *paiseh* dear dear is done le.. ciaoz
Posted by jess at 9:29:00 PM
Wednesday, September 15, 2004
juz dl-ed these 2 songs.. omg, i cried while listening to "if tommorrow never comes".. haix.. =(
If I Don't Tell You Now
by Ronan Keating
Oooh...
I've kept it inside, for the longest time
And I can't keep keeping it in
All this love that's inside my heart
Maybe it's safer not to say that I care
Maybe this road won't lead me anywhere
But If I don't tell you now
I may never get the chance again
To tell you that I need you, tell you what I'm feelin
If I keep these feelings in
And if I don't say the words
How will you hear what's inside my heart?
How will you know that, if I don't tell you now
I'd give anything to be in your dreams
And I can't stand standing by
With this dream that's inside my heart
Maybe I'm only going to make a mistake
And there's a chance maybe my heart will break
How will you know you're inside my soul
Oh it's driving me crazy
'Cause you don't see
You're the world to me
I'm so afraid to say the way that I feel
Ohhh..
If I don't tell you now
If Tomorrow Never Comes'
by Ronan Keating

Sometimes late at night
I lie awake and watch her sleeping
She's lost in peaceful dreams
So I turn out the lights and lay there in the dark
And the thought crosses my mind
If I never wake up in the morning
Would she ever doubt the way I feel
About her in my heart
If tomorrow never comes
Will she know how much I loved her
Did I try in every way to show her every day
That she's my only one
And if my time on earth were through
And she must face this world without me
Is the love I gave her in the past
Gonna be enough to last
If tomorrow never comes
'Cause I've lost loved ones in my life
Who never knew how much I loved them
Now I live with the regret
That my true feelings for them never were revealed
So I made a promise to myself
To say each day how much she means to me
And avoid that circumstance
Where there's no second chance to tell her how I feel
If tomorrow never comes
Will she know how much I loved her
Did I try in every way to show her every day
That she's my only one
And if my time on earth were through
And she must face this world without me
Is the love I gave her in the past
Gonna be enough to last
If tomorrow never comes
So tell that someone that you love
Just what you're thinking of
If tomorrow never comes
Posted by jess at 10:30:00 PM
Tuesday, September 14, 2004
jessie feels like being a sweet gurl today.. after sch, i went suntec to find my dear dear coz he working thr.. accompany dear eat dinner den took bus wif him to his house.. nth much to say le.. except, my projects due date are coming.. so so dead!!
Posted by jess at 10:26:00 PM
Monday, September 13, 2004
Bettie Boop
Who 's Your Inner Sexy Cartoon Chick ?
brought to you by
Posted by jess at 9:53:00 PM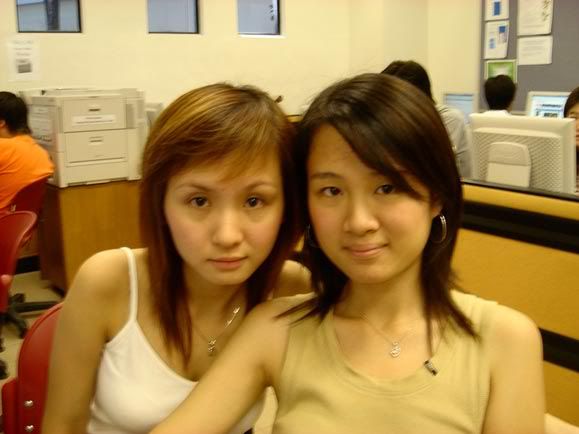 here's a pic.. thanx to eve.. this pic is taken long before we cut our hair.. see iris hair so long den.. lolx..
well, today am so happy coz we did alot of our project.. so efficient.. me, iris n elaine stayed baq after sch from 2-5.45.. did different project to speed things up.. plan alot of things.. haix.. but now i hav a terrible headache.. useless me.. if i dun hav headache, i wil be wif my dear now le.. =(
Posted by jess at 8:54:00 PM
Sunday, September 12, 2004
well, this few days are so sweet but they passed so fast.. lazy to type so summarise abit bit k?
fri: watched "13 going 30" finally.. actually wanna find fei and ling after the movie but they went bedok 85 which i dunno how to go so didn went.. had dinner at mos burger den went home le.. guai hor? had a pic taken thr but haven recieve it..
sat: meet dear ard 3plus den went sim lim coz his friend wan buy hard disk and i nid printer ma.. den ard 7 went to the museum to look at the nice nice statue coz dear love it.. ate fried rice with added eggs wif tom yum soup.. while waiting for dave at my house downstairs, me n dear had a long talk.. simply love the feeling of sitting down and having a long chat.. waited for dave from 11.30-12.30.. dave n dear went play pool while i go home..
sun: my relatives came my house.. meet dear bout 6 at bukit timah for a short pool session, well, the more i play, the suckier i get.. zzz.. at first my uncle dun let me go out, keep di siao me say pak tor dunwan them le.. crazy bunch.. they stil at my house playing majong now.. =p
muz wait for another wk before i can see dear.. =(
p.s. i am so worried for our proj.. left 4 wks how to complete 5proj???? omg, and sha nvr reply our sms de.. die le this time..
found this quote in a storybook i juz read.. really leave a very deep impression in me.. "
you only knew you were loved if you were left and returned to, if you were ignored and den craved
"
Posted by jess at 11:05:00 PM
20 Questions to a Better Relationship
eXpressive: 5/10
Practical: 7/10
Physical: 3/10
Giver: 3/10
You are a RPIT--Reserved Practical Intellectual Taker. This makes you a Love Geek.Heh heh -- you love geek! You are weirdly sexy. It doesn't take people a long time to get to know you, but people *think* it takes a long time, because you are as cool and regulated after a year as you are on a first meeting. You don't tend to date casually -- you just suddenly find yourself in long term relationships. Your approach to conflict is your greatest asset -- it complements almost every other type. You don't express yourself or your feelings in dramatic terms, but you will speak up to those who do. You are generally calm, but capable of ramping up, and you don't give up until the issue is resolved -- this means even the hottest temper or coolest conflict-avoider can feel comfortable pursuing their satisfaction with you. And you don't hold a grudge -- you get through it, and it's done. You rock. Sure, you like the sex. And you communicate with your partner well, so you're good at it. But it's not something you would make jokes about or bring up in polite company (not that you don't appreciate that kind of humor). You're no prude, but that's just not your style. You'd make an excellent parent. You enjoy food and can be a ravenous eater. A good cook will get your attention quickly.Of the 68932 people who have taken this quiz, 5.1 % are this type.
Posted by jess at 3:47:00 PM
Thursday, September 09, 2004
dunno y some ppl juz dunno how to appreciate ppl.. no matter how much she did for him, forgave him, he stil did this.. was so god damn pissed.. dun wish to elaborate coz of privacy matters.. make me lost confidence in guys.. TEMPTATION, wad a word, wad an excues.. how many guys actually hide wad they do? even if they dun say, we would always be kept in the dark.. when can thr be actual trust and belief?
accompany iris to kimage for rebonding ytd.. waited for her for 4hrs but was voluntarily de la.. den meet dear awhile, hao bu rong yi can see him de hoh.. really miss him so so much.. ever since he go work, we can only meet on weekends.. bu she de let go of him when i reached kim seng coz meet rong n iris for zouk.. >.< following, ate bak kut teh wif shuming n the gurls and stayed over at iris's house.. thats abt all..
p.s. girl, i noe its hard to do it but remember we are all here for u k? do wads right for urself and dun be influence by wad ppl say.. like i told u, once u decide on ur decision, u made it.. so even if u regret or not, u made the choice.. *hugs*
Posted by jess at 9:43:00 PM
Tuesday, September 07, 2004
got woken up at 8.30 by my mum.. washup and left home at 9.30, went bank to add my name in my mum's ac den proceed to toa payoh wif my bro to eat the "suki sakura" buffet.. hmm, quite nice eh.. they hav teppanyaki, grills (satays, hotdog...), oysters, western food, sushi, shark fins soup, cakes, ice-cream, jellies.. alot hor? btw, i saw steven thr (shin's friend), he's a chef thr orh.. beside suki sakura is kbox ma den he say next time go the kbox thr, he bring us free food.. finish eating le shop ard toa payoh but nth de.. saw a racer back from samuel n kelvin but mama say i look very skinny in it so i didn buy.. went baq to causeway pt and bought a pair of heels from chales n keith and foundation.. spent $60 today.. siao la.. went library and borrowed 3books.. nowadays i am into reading coz no choice.. dear dear working, i gotta entertain myself le.. =(
tmr hav to wake up so so early to go for a stupid course.. haix..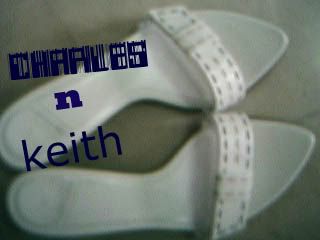 Posted by jess at 8:44:00 PM
Monday, September 06, 2004
*hee* did all these abt an hour ago.. i had nth to do and was lazy to start on proj.. tmr my mama bringing me to a new sakura branch eat buffet.. its not like the far east sakura.. their buffet is mixed of west, east, jap, asian cusine.. $20nett.. too bad i hav no cam if not sure take alot of pics n tempt u peeps.. i am a noob in photoshop like wad elaine said.. so give me yr comments orh..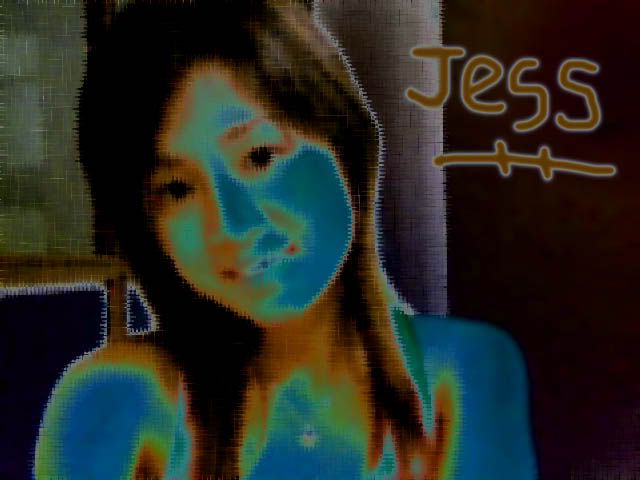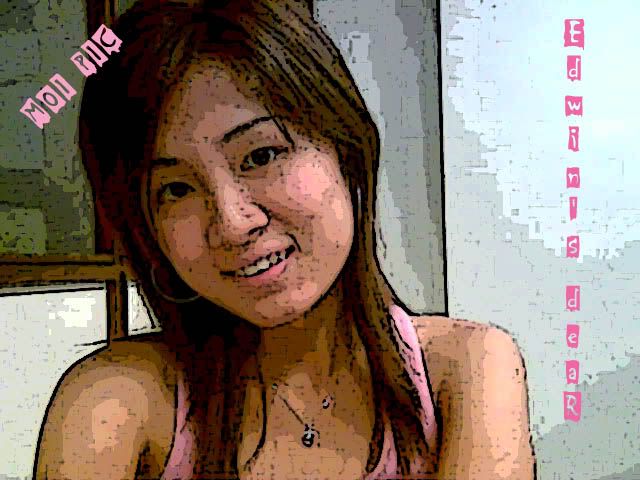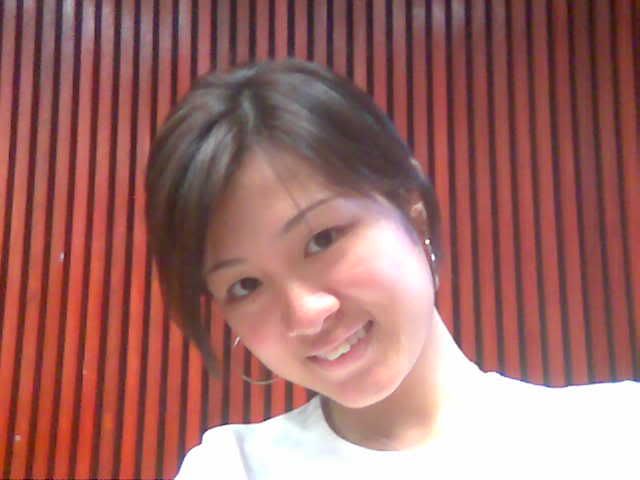 lastly is a pic of me wif my hair tied up.. so not me rite? haha..
Posted by jess at 10:37:00 PM
had a wonderful day coz i got to see haze jie for supper together wif dear at bukit timah.. too bad i was really stoned, if not can stay longer.. sorry ya?
well, today went my grandpa's house as usual den went dinner.. meet dear at causeway point.. after that went bukit timah area to loan books.. buahaha.. being so long since i went le.. loan a book by sandra brown.. iris: this is an author i recommend to u.. it is romance wif sexual stuffs.. lolx..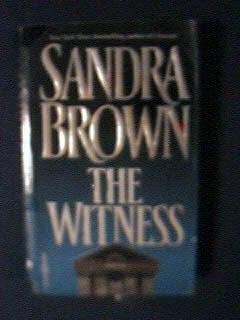 den played pool at pool fusion for awhile.. den meet haze for tea and chat lor.. saw haze's tatoo, nice eh.. den took cab home.. wtf!! coz i drop dear off first. den once dear got off, the cabby keep asking me weird qns like, "y he nvr send u home?", "is thr true love?" bla bla bla.. and he got the wrong way, drive me baq to bukit timah den to woodlands.. omg, who the hell took cab from bukit timah to woodlands for $14.. irritating!! wif midnite charge oso not so ex.. oh ya, i bought a pair of simple slippers for sch de.. $16.90 only, y not? i stil deciding whether to buy my heels from URS or charles n keith?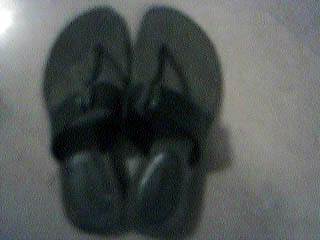 sat

:
meet up wif dear at chinatown ard 4 coz he gotta work before that ma.. wanted to watch "harold n ... went to the white castle" or "13 going 30" but by the time we shopped and eat, not much time slot le so zzz.. lolx.. ate dinner at cafe cartel, remember dun eat their pasta, not great de.. try eating their lasgne and fried macroni nicer.. *hee* played pool at bukit timah till 11.30 den took cab.. mummy sick so i good girl go home acc her lo.. had a real sweet time wif my dear..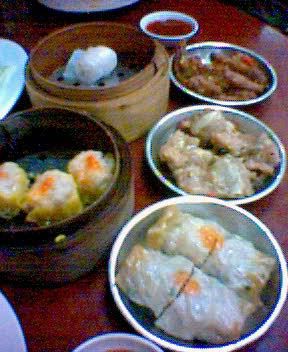 these are wad we ate on thurs when i go find dear at chinatown.. looking at the dimsum, i feel so so so hungry and craving for it.. dun blame me coz after eating halfway den realise haven take pics.. *opps* iris: got yr fav porkribs.. buahaha..
Posted by jess at 1:39:00 AM
Saturday, September 04, 2004
here's an update of wad happen to me these few days.. >.<>5 brown casual pants. very nice and fitting, even dear say nice but too bad they only left S,L,XL.. sob sob.. will go all gg>5 find it.. after that, he go baq to shop while i went home.. al the way from chinatown to woodlands sia.. sweet rite? reached home at 9.15, bloody shit coz s'pore idol juz nice finish!!
fri: missed my first lesson coz of a throbbing headache.. ate panadols den went for 2nd tutorial.. after sch, went k-pool wif iris and elaine but played 1 round of pool den i went off le. coz dear today first day work at suntec so i wanna go fetch him.. pig at KFC.. ordered 2 meals and 2 cheesefries.. *yucks* so much can? after this, shop ard suntec coz dear wanna lookout for ties, shirts and pants.. i saw a brown tie which is like "love at first sight".. i juz love it so much den i showed dear.. OMG, he is such an impulse buyer, he bought the tie coz he likes it too.. i was so jealous coz i couldn't wear that tie!! *hmpf* den went to the pool place which iris suggested near somerset BP.. iris: its so near to somerset mrt station.. next time i bring u all thr k? the pool there is damn cheap though that place quite dusty orh.. ard 11, took bus to his house and i took cab home.. we were so blur coz he left his hp and palmtop in my bag. only when i got on the cab den realise, end up the cabby U-turn after the expressway and go baq bukit panjang.. buahaha..
now that dear got his job, it wil be very difficult to meet him coz his work wil end ard 9.. and some sat he gotta work if there's hearings.. sob sob..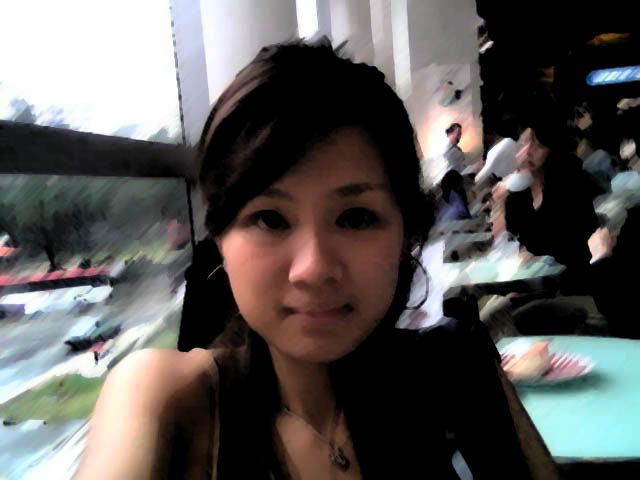 here's a pic edited by me.. first-time user leh.. lolx..
Posted by jess at 11:38:00 AM
Wednesday, September 01, 2004
jessie has being a rather bad girl recently..
mon: didn go school coz was really too tired.. went causeway pt acc jiarong eat dinner den go work.. too bad iris cant work with us anymore due to billy.. after work den go home lor..
tues: went school as usual.. played pool after school at k-pool wif iris and elaine.. jiarong oso thr.. had old chang kee's curry puff.. omg, after eating, my throat become sore.. went home after that coz my dear dear wan me to hav some personal space today so didn meet up..
today: skipped first lecture.. ard 11 reached jurong den recieve call from iris say she dunwan go cm tutorial coz we didn prepare presentation.. hahaz, so i meet her at clementi mac eat breakfast lor.. den pool AGAIN!! buahahaha.. but played awhile den rush baq school for lesson.. did project til 5 den proceed to causeway point k-pool wif iris for some free pool session (coz andy treat ma).. at this rate, we are gonna be glued to pool.. last time i always say dear is pool freak but now it seems that i more addicted den him.. *wink* after that ate cheesefries.. juz got home and had a big serving of dinner.. *fat fat fat* =p
Posted by jess at 9:49:00 PM