Tuesday, July 12, 2005
too long nvr update i kidda forgot wad i did.. well, shall update wif the help of pics.. recently i hav craving for 2 types of food.. jap food and bee hoon.. i oso dunno y..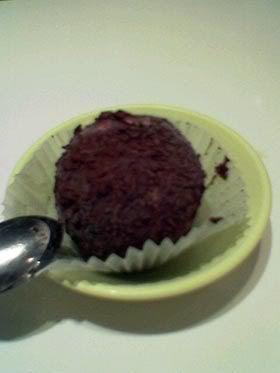 went genki at forum.. ate alot alot but forgot to take pics.. only managed to remember for desert.. this is too chocolate-ly..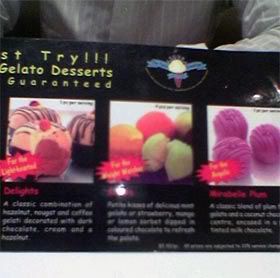 i wan to try all.. this is only part of the deserts.. heh..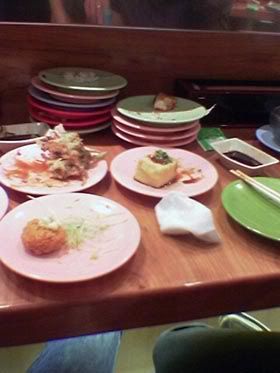 this was at sakae.. had buffet.. look at the number of plates..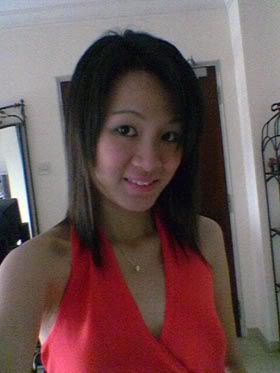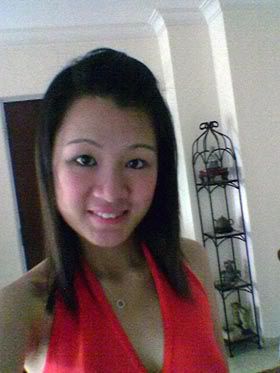 haha.. taken before sakae.. lol.. juz an update of me.. was thinking how come ppl say i look like tat superstar girl.. iris, june (my colleagus) and even edwin sia.. i got so chubby meh? sobsob...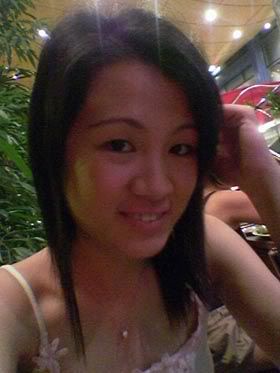 went to the pub outside of wisma for drinks.. forgot the name of the place le.. but the drinks were nice..
my dad brought us to a place near serangoo for fishhead steamboat.. omg, its the nicest place i ate fishhead steamboat before and their ngo hiang best!! but its the waiting time i hate.. imagine waiting like 35-45mins for the food.. but it was worth it!! *yummy*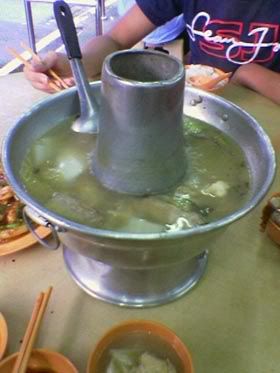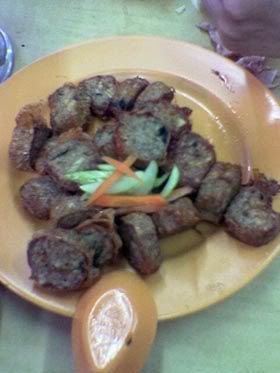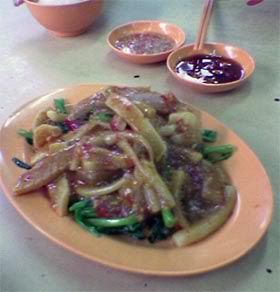 Sentosa invited hoteliers for a ride at the sky tower.. it was really very high but the ride was less 10mins.. $10 leh, i tink its not worth..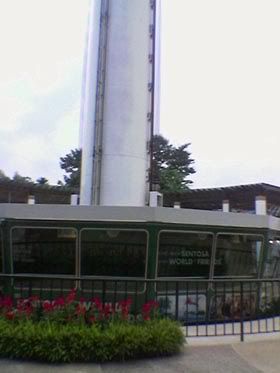 before it raised into the air..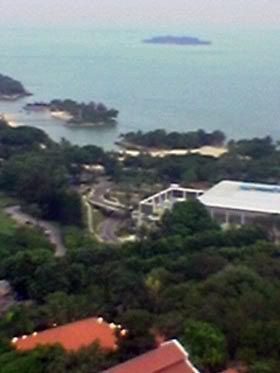 zoom in...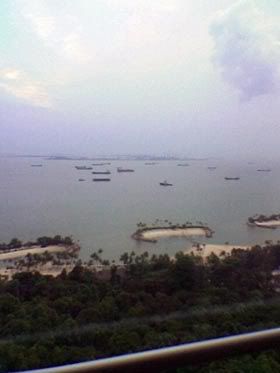 zoom out...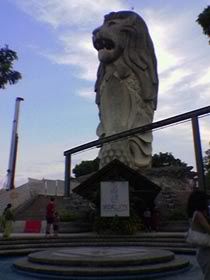 our proudest merlion!!!
lastly, i wanna thank everyone who makes a different in my life for the past 1 yr.. time flies and i finally reach the club of 20s.. haha.. i stil remembered at may when i first disturbed sha, now its my turn.. my wish is... ... *cannot say la, say le will not come true..* i love ya all lotsa lotsa...
Posted by jess at 12:32:00 PM
Tuesday, July 05, 2005
haix.. 1 wk past le still no wallet returned baq to me.. guess its over!!
recently i hav realised tat service line or rather working life is very fake.. thr are alot of fakers who treat u well in front but backstab u from behind.. my life now is all abt working, working and working.. but luckily things between us are getting better.. well, i juz lost a chance and am so remorseful.. recently thr was an opening for SIA crew cabin and i applied for it.. after like 2wks stil no news so i tot gone case le.. who knows on the 27th, they emailed me, calling me to go for a interview on the 30th... but stupid me only check my email on 29th and a confirmation need to be sent on 29th.. I tink and tink, wonder and ponder.. in the end, i didnt went coz i was working nite shift beforehand and feeling very irritable.. *arghhhh*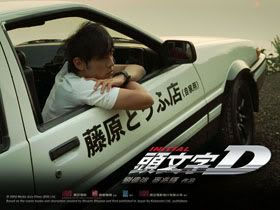 best man!!! it was so exciting tat i was grabbing onto his hands so tightly!! oh man.. lolx.. but the ending was sad.. no worries, thr will be more initial D to come.. >.<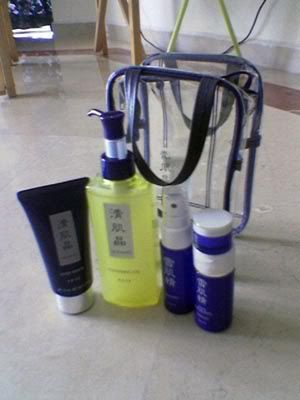 bought this set of kose products since i need to put makeup on everyday so muz guai guai use the 4steps... makeup removal, cleanse, tone and moisture..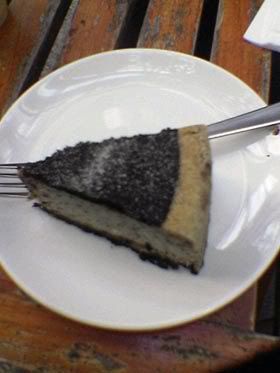 imagine eating this cheescake during my break.. other den lunch leh.. walk all the way from marriott to spinelli.. siao rite? buhaha..
hmmm, wad is it like to start knowing tat u like a person? or rather love a person? is it that your heart will skip a beat whenever he calls? or u will juz smile unknowingly when u tink of his name? or will u be angry at yourself when u juz missed a call from him?
Posted by jess at 3:39:00 PM