Monday, June 27, 2005
arghhh!!! i lost my wallet!!! haix, with all my cards, ID and thr is abt $100 in thr.. i normally dont carry so much cash de but tat day actually wanna pay for some stuffs.. sigh sigh!!
i oso cant seem to tag leh.. isit my blog? or isit my com??
thirdly, HAPPY BIRTHDAY TO ELAINE!!!!! haha.. hope u will get wadever u wan and stay pretty k?? mmmmuackz!! though we are all working now, lets find someday to meetup k??
after i started working at marriott, i ate alot alot leh.. after 3-11pm shift, always supper supper.. if work till 3pm, always shop shop shop.. work midnite is breakfast.. spend so much so much!!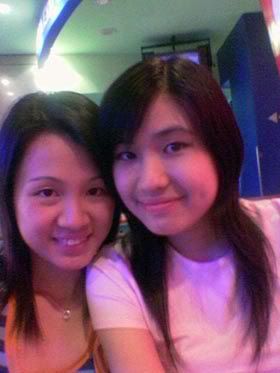 taken after shopping wif mi xue...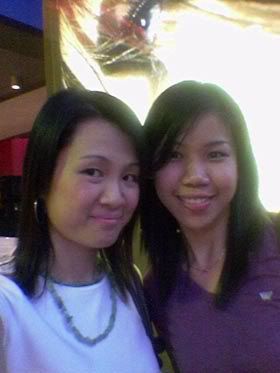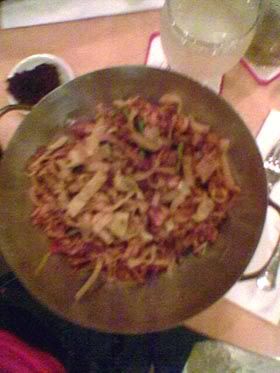 taken at supper place.. somewhr at tiong bahru.. 1 pic of food coz everyone was so pig.. as soon as the food came, everyone tuck in.. lolx.. btw, the mee goreng was from crossrd cafe at marriott.. nice!!
ZOO invited marriott to their place and since the 6 of us were working 3pm, we went.. i nvr had so much fun in the zoo ever before.. thr was only laughter all the way from 11.30am to abt 4pm.. steady bunch of friends.. i didn brough cam so only has got afew pics.. wait til kurt send den i update k??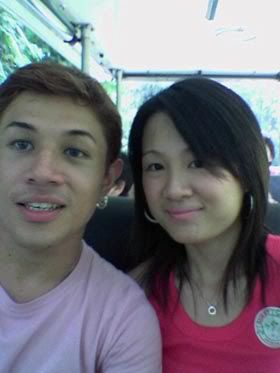 this is kurt.. i look very ugly here but juz wanna show u guys his pic.. he is very very pretty.. really!! i love his eyes.. but this pic we haven rdy den take le.. haha..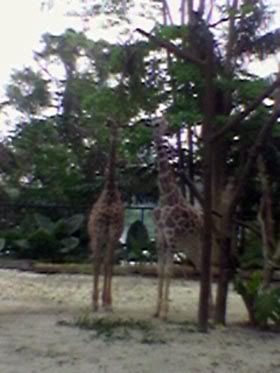 the new giraffe in the zoo, dissapointing coz all babies..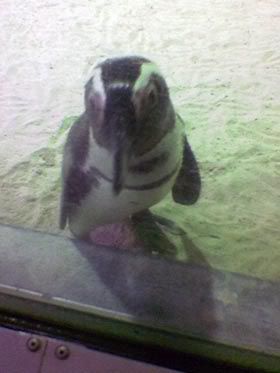 this penguin was following my phone wherever i go so i juz took a pic.. very cute..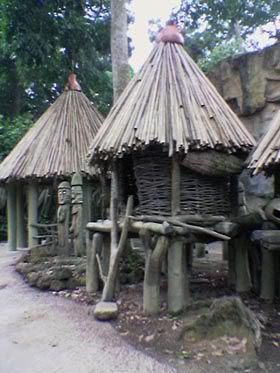 this is one part i like most.. they modify this place till its very village-looking.. very cool!!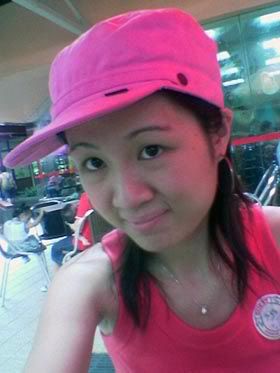 trying to act sweet!!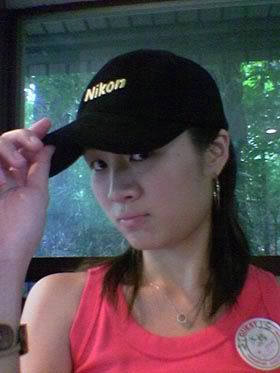 trying to act cool!! but all fail.. lolx..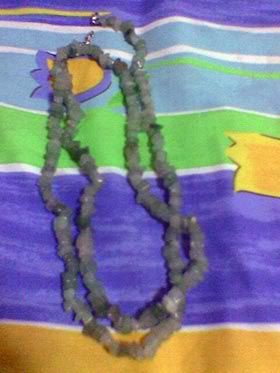 a necklace which i bought when buying iris's pressie.. cant resist so bought it..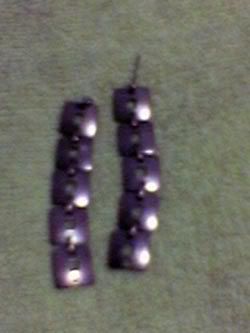 and this.. hiak!!
i miss the girls!!! when wanna meet up?????????
Posted by jess at 11:43:00 AM
Thursday, June 16, 2005
recently caught 2 movies.. one is mr and mrs smith.. cheers for tat movie.. and batman, which is very boring at the begining.. lolx.. bought alot of things for myself and some presents.. when i was buying iris's pressie, i wanted to buy a similar one for myself but they only come in 1 item.. so i bought a different one.. haha.. arghh!! so iris, if u stil dont collect ur pressie from me, i am gonna use it.. *heehee*
nway, here are some stuffs tat i bought recently.. more pics to come..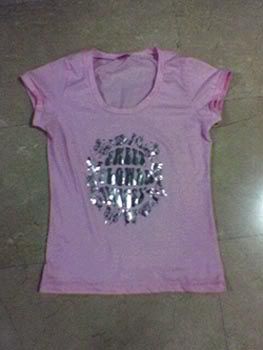 i like this tee but somehow it sux on cam..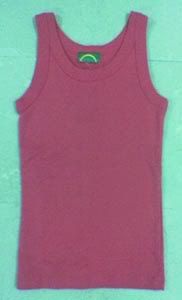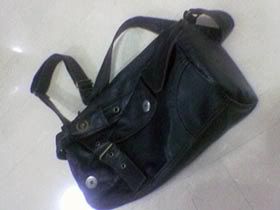 i just love this bag!!! it was love at first sight.. hiak..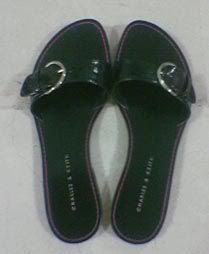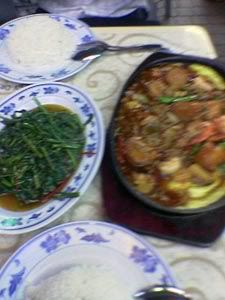 hmm, time flies.. it has been 3 wks since i worked for marriott.. basically some ppl are rather fake.. shant elaborate abt it.. but am quite good terms wif a few guys and girls.. time will tell yar? i really miss my darlings.. when can we meet up??? =(
Posted by jess at 11:43:00 PM
Friday, June 10, 2005
started work at marriott for abt 2wks le.. had a 3days back to basic class cum camp.. it was fun man!! we got to stay a nite at the hotel and went on hotel and duck tours.. haha.. went to bar none after the last nite.. had great wif my wild colleagues.. they are so wild and happening sia.. haha.. had dinner at the garden terrance.. it is open air and enjoy lots of privacy.. staffs get 35% discount on weekends and 50% on weekdays.. haha.. here are some food which i managed to take pics of before everyone tuck into!!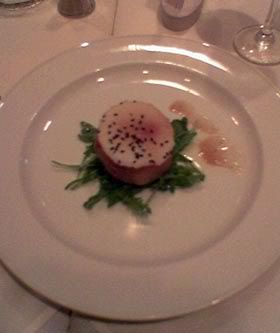 this last pic is smoked salmon wif avocado and dunno wad else inside.. this is the best man!! the smoked salmon is best i ever tasted!!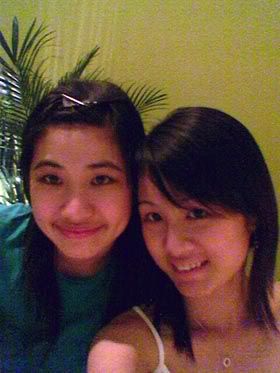 my best friend at work.. she is abit weird in this pic but dont worry.. i will post nicer pics of us again..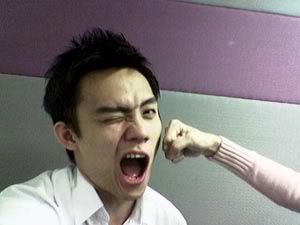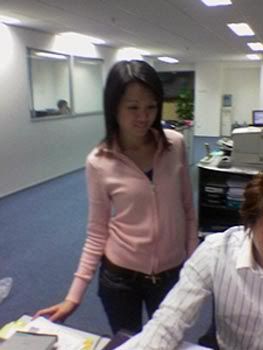 met up wif them and went to cafe cartel for dinner..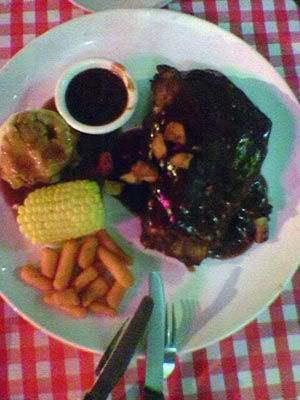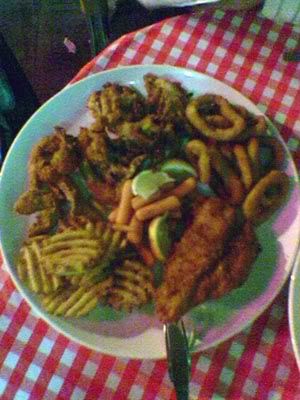 there are ice creams and desserts too but i forgot to take pic.. hee..
i wanna wish iris darling a very happy bday.. though its afew hrs in advance.. i wont hav time to update my blog tmr as i hav to work 7am tmr.. so here's a kiss for u iris.. *mmmmuackz*
muz meet up wif me k? together wif rong best!! hiak... ...
Posted by jess at 9:48:00 PM
Wednesday, June 08, 2005
ever since i started working, life have been so busy.. no time to eat even.. omg..
1 more update on things i bought during my trip..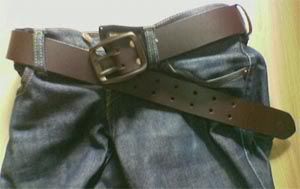 a belt which i hav been looking for ages..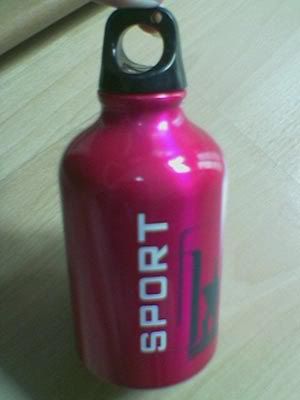 water bottle.. >.<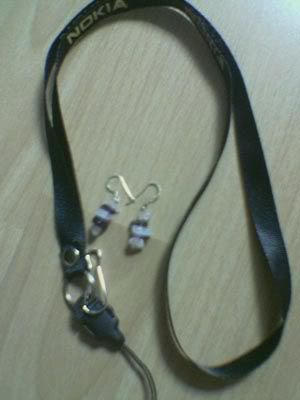 a pair of cystal earring plus hp strap..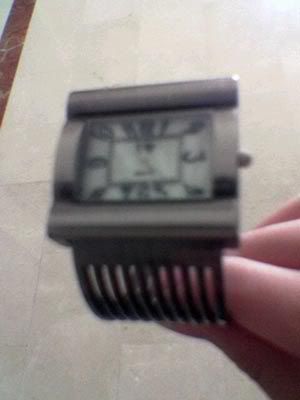 my watch!!
Posted by jess at 9:40:00 PM
Thursday, June 02, 2005
hmm, very very lazy to update leh.. well, work is very stressful.. now tat i am officially working, i cant expect ppl to spoon feed me.. thr are so much stuffs to remember!! but this fri, sat and sun i hav a training at marriott and one of the nites i am given a chance to stay in the hotel!! shiok rite? shall take some pics and update..
well, am baq from the MINES resort.. its not exactly KL, juz near KL.. shit man, nth to buy thr.. i wan to go TIMES SQUARE but they lazy to drive.. *arghh* well, nway, here are some pics..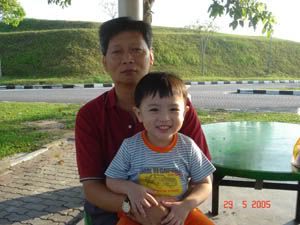 i cant resist taking pics of stephen.. has he grown skinner? yes rite..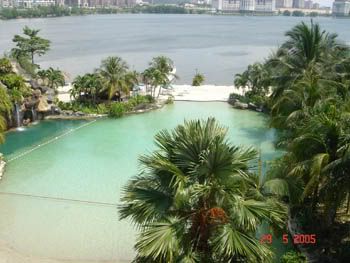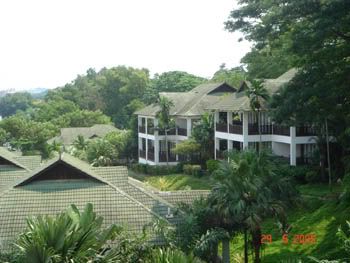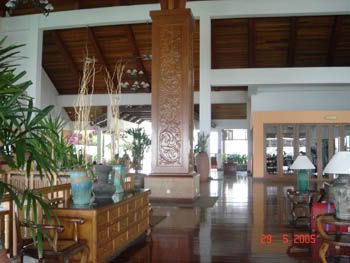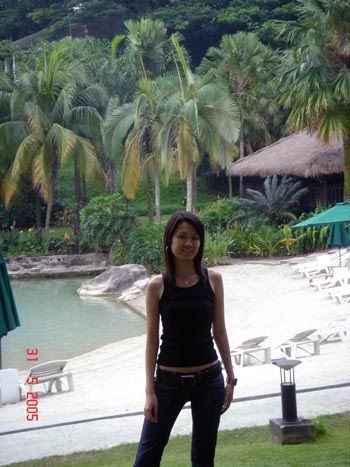 some views taken from the resort..
the only interesting thing is the water taxi with the "water lock".. this is a muz try!! water lock is like an elevator for the boat.. they make use of the water lvl to sink the boat 8m down to enter into the big sea..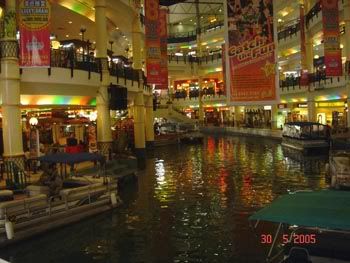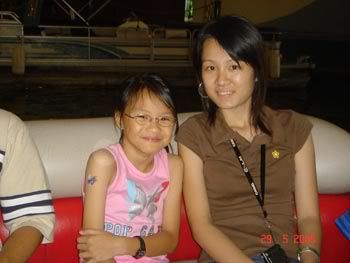 we took the boat from the shopping center.. cool rite?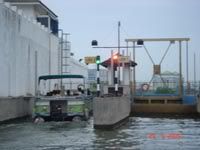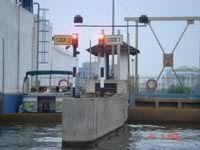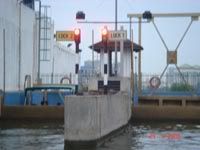 look at the diff lvl the boat is at.. i took this while waiting for our turn..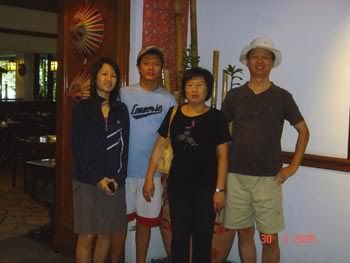 whr we hav our breakfast..
u guys muz be wondering how come thr are no food items rite? hmmm, i forgot to take coz everytime 1 dish come, everyone digs into it.. so hahahahaha..
Posted by jess at 11:36:00 AM